I decided to update last years holiday guide for the Synthesizer Enthusiast. These are my top 10 recommendations under $200 for the synth nerd in your life. What would add or change? 
1. Korg Monotron - $49.99
These are great fun for all ages! Plus the original Monotron and the Duo give you a filter that you can run other instruments through while the Monotron Delay gives them an analog delay effect for to run their gear through. What more could you ask for in this price range?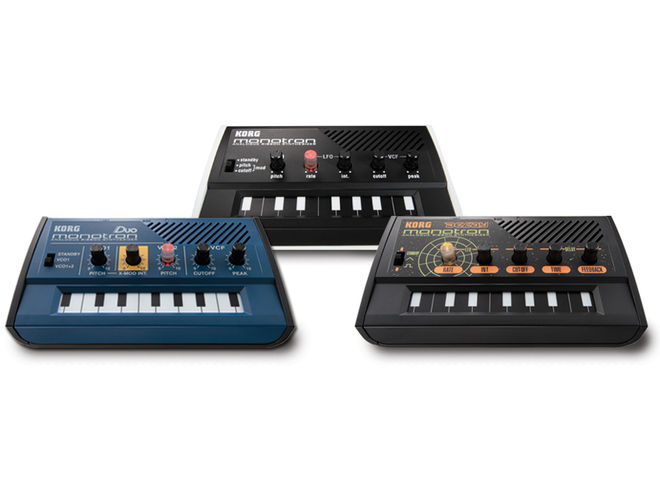 2. Alesis SR-16 - $149.99
We all need a drum machine! The Alesis SR-16 is a really great entry level drum machine that's a lot of fun to use.
3. Korg MiniKP or Korg Kaossilator 2 $159.99
These were updated to version 2 this year and I hear nothing but good things! The Korg MiniKP is an amazing performance effect box for this price range and the Korg Kaossilator is actually a synth! What more do you need to know?
4. Tascam DP-004 $149.99
The Tascam DP-004 is portable 4-track recorder that runs on batteries and has a built in microphone so that you can record on the go. Now they can finally record all those amazing song ideas!
5. Boss MT-2 Metal Zone $87.00
The Boss MT-2 Metal Zone is my favorite distortion pedal to run synths and drums through. I want my synths loud and dirty!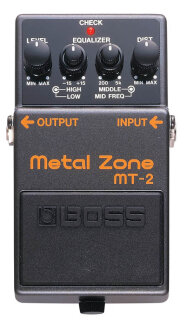 6. electro-harmonix Memory Boy $122.10
The electro-harmonix Memory Boy is an analog delay for under $120.00! Need I say more?
7. electro-harmonix Holy Grail Plus $146.70
The Holy Grail is a great room, hall, and spring reverb FX pedal. Reverb is probably the most necessary effect and electro-harmonix does it right.
8. Steal This Sound - $11.15
Steal This Sound is a great book that teaches you how to make your synth roar and also answers the "How did they do that?" questions you might have. 
9. Radial ProDI - $99.99
I'll admit it, something like the Radial ProDI is not the most fun item to receive. But it's an absolute must for recording and playing live. Plus the synth lover in your life will be really impressed that you even know what this thing is :)
10. Koma Kommander - $64.95
The Koma Kommander is one of the coolest toys IMO. It really allows you to get expressive with your synths that have CV control. Imagine moving the filter in real time while your performing…. The crowd will really be able to get a feel for what it is your doing. Plus, It will probably look awesome! 
5th Ave Mile race tomorrow morning (Taken with Instagram)
journeaux asked: What's the tip top audio low pass like? better than Doepfer maybe?
Honestly I'm a huge TipTop fan but I did not like the filter and I sold it pretty quickly. It has some nice bite but a very small sweet spot. Personally I like all of the Doepfer filters better, but if you wanted something more creamy I would go with the Pittsburgh Filter (one of my favorites). If you wanted something with more bite the Borg is also an awesome choice. If money and space isn't a problem get both :). They sound very different from each other. 
Today is all about mixing (Taken with Instagram)
Up early and getting work done! (Taken with Instagram)
IMO this is how a Theremin should be used.
whocareswhatissaid asked: have you been to Three Wave Music?
No not yet, But I've always really wanted to go.